Asana shares future product roadmap: Automatic project scheduling, resource planning, OKR tracking
Note: If you buy something linked to in one of our posts, we may get a small share of the sale.
Justin Rosenstein, an Asana co-founder, recently offered a rare look at Asana's vision for their future product roadmap. The video talked about innovation beyond the new Timeline, focusing on some new features based on machine learning that are only possible with today's technology.
The new UI demo seems like it's still potentially years away, but offers some pretty neat ideas and improvements.
Focus mode
Mark Twain once said, "If it's your job to eat a frog, it's best to do it first thing in the morning." Asana demonstrated a new UI that helps users focus on the most important thing that needs to be done each day, with that idea that people should tackle that first to make sure progress is being made daily towards the team's goals. It seems like Asana plans to create a native Asana app that ties into other applications on your computer (or device), so it can even open recommended apps more quickly.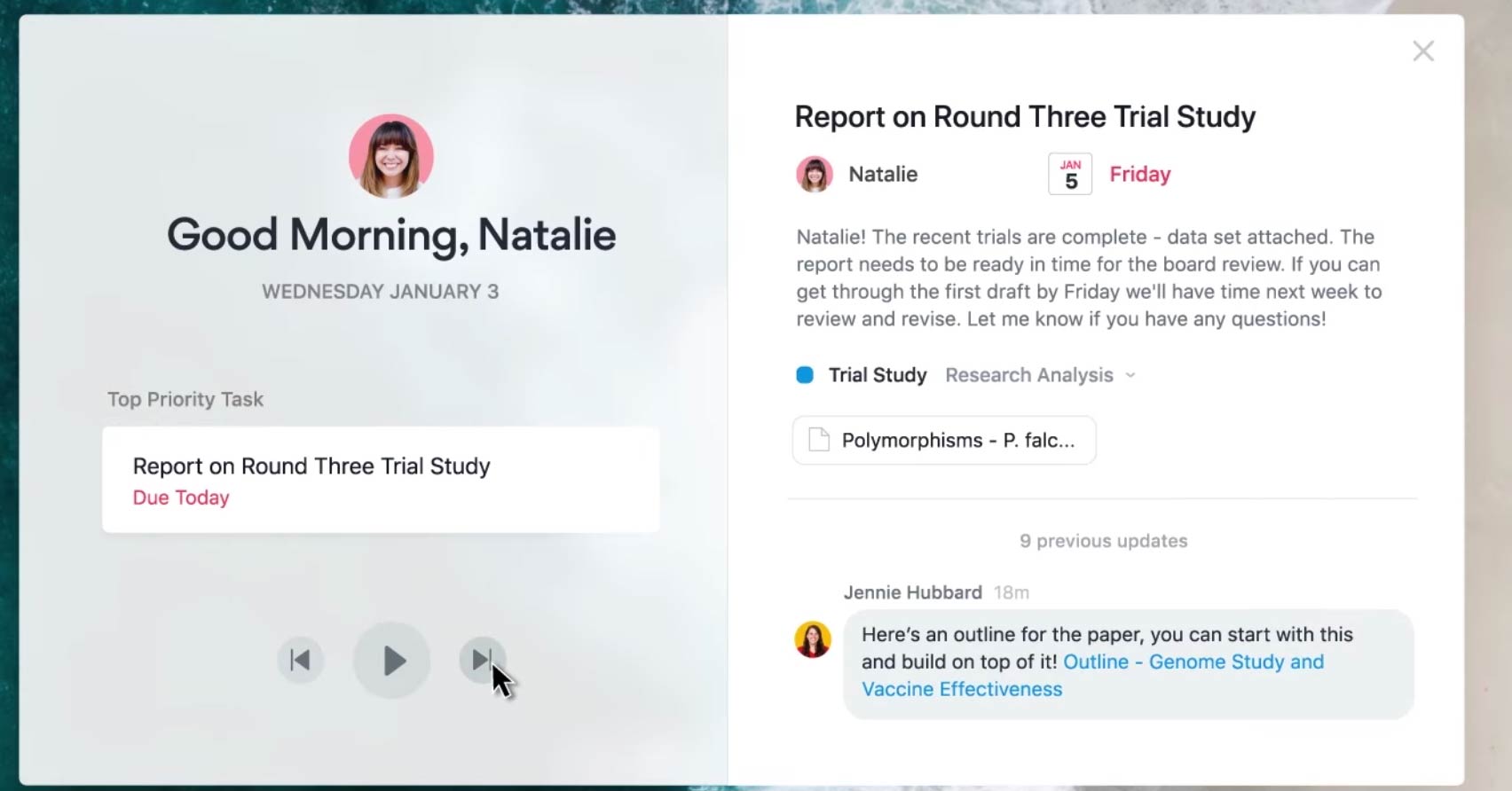 Resource planning
Today, to accomplish resource planning typically requires a specialized tool that's separate from the project planning tool, that's separate from each team member's individual task list. Asana is aiming to combine all of these and make it easier to notice when someone is overloaded or has extra capacity.
Of all the concepts presented in the video, this seems most likely to happen in the next 18 months since it is so similar to Timeline. The problem with any resource planning tool is each task actually has to receive an estimate of how long the task is going to take. This is time consuming and takes a significant commitment. It's doubtful Asana is going to be able to "figure out" how long each task takes any time soon.
Automatic project planning
Asana claims it will be able to "use algorithms to intelligently allocate [tasks] to everyone on the team." This was demonstrated by hitting a "Schedule Automatically" button that immediately assigned tasks based on individuals' bandwidth and project timing. This could eventually also factor in details like vacation schedules or employee skill.
This is probably the area that I'm most skeptical of, but hopefully their engineering chops can match their talk.
Automatic meeting scheduler
The process of finding meeting times agreeable to groups of people is a pain. Asana hopes to connect to employee's calendars so that meetings can be automatically scheduled optimally with one click. It will even automatically attach a meeting transcript to the task at hand at the conclusion of the meeting.
Company-wide dashboard
Asana's Dashboard is currently a way to pick and choose the most important projects to show in one snapshot, but a valid criticism of Asana is the difficulty in rolling up multiple teams into higher level dashboards.
A new interface was demoed that allows greater visibility into how projects, teams, and even divisions support overall objectives. It also seems to indicate that Projects will begin having more metadata tagged to them, like Custom Fields (which is currently only for Tasks). By incorporating project planning portfolio software within Asana, it will be possible to zoom in from the company mission all the way down to individual tasks. (And on the flip side, allow individual contributors to understand how their roles supports broader goals.) Very cool.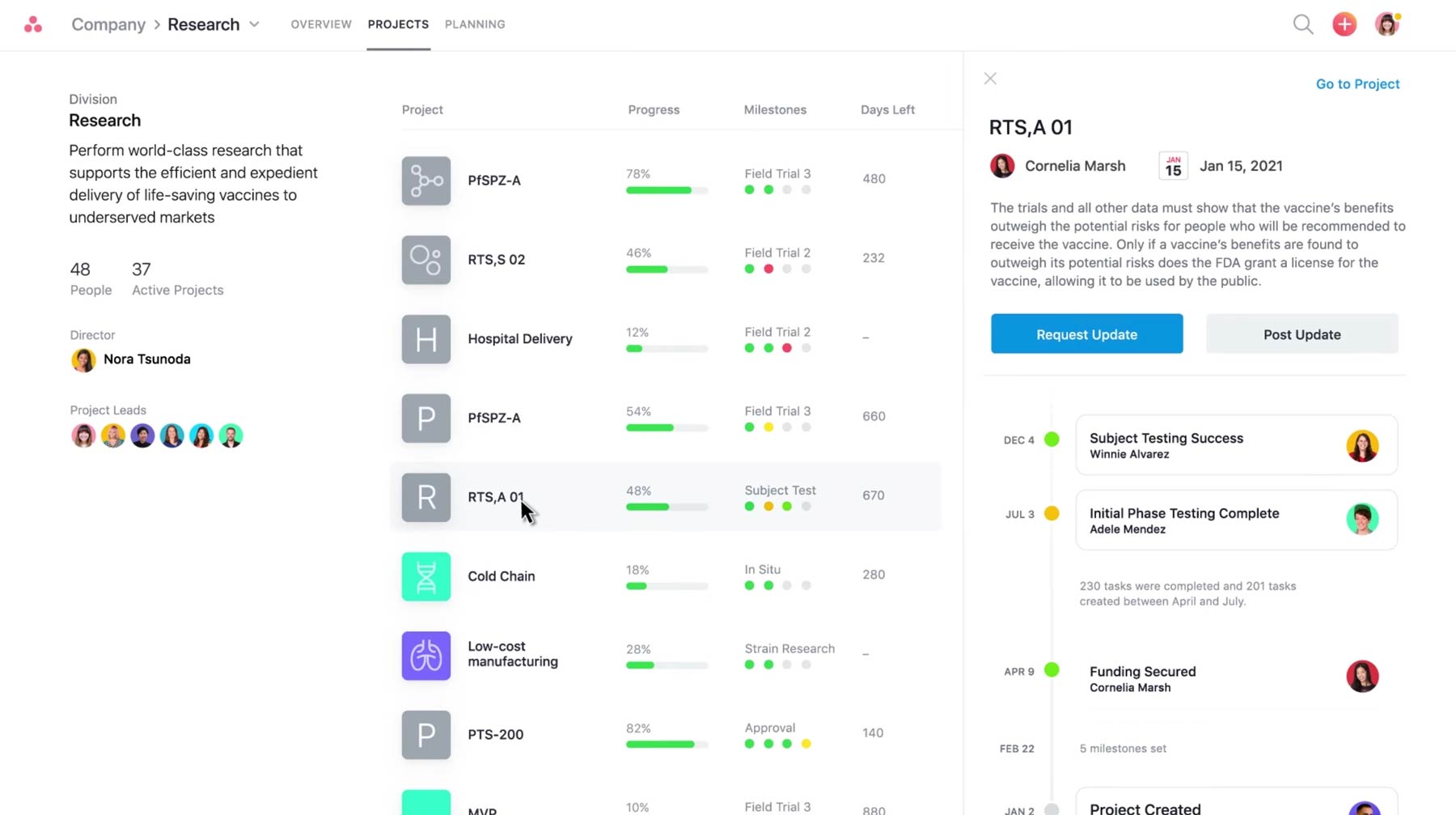 OKR reporting
The new interface supports the OKR methodology (Objectives & Key Results) used by many tech companies out of the box. It allows easy insight into the status of metrics and key results, and links to key people and relevant timelines. This could provide amazing clarity to companies that don't regularly have a strategic planning cycle.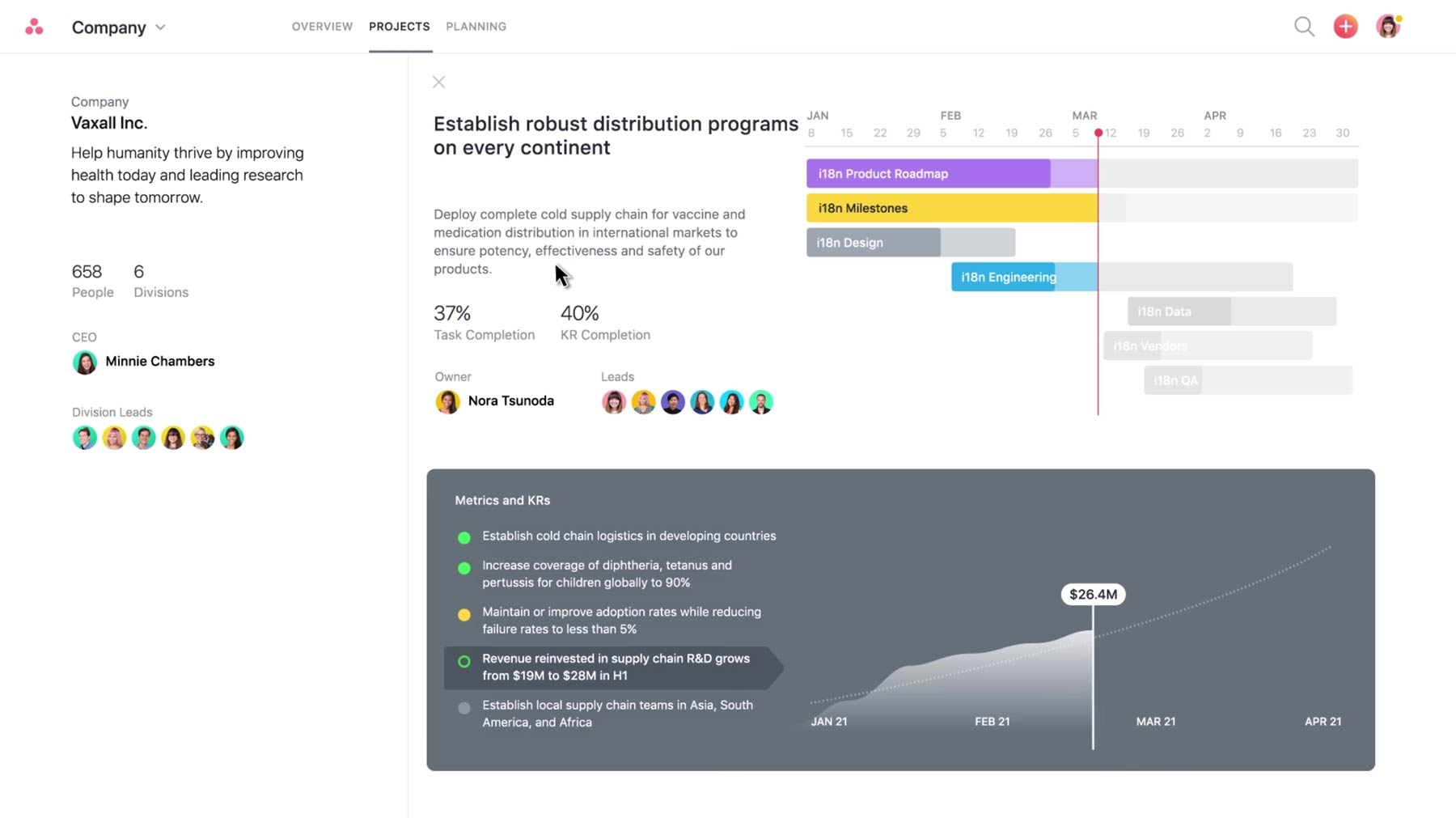 This glimpse of Asana's future is super exciting! What are you most pumped for?
Justin Rosenstein: Unveiling the Future of Asana
|
YouTube